Colchester Mill Fabrics and Quilting
Tula Pink Tiny Beast Fabrics
Tiny Beasts is a playful reimagining of different animals you might find in your backyard and beyond. Using a rich rainbow of bright exhibits featuring ladybugs, foxes, deer, raccoons, squirrels and bears, Tiny Beasts is sure to please any Tula Pink fan or animal lover.
Buy it Here
~~PREORDER~~Prismatic Quilt Kit
Featuring Wilmington Print batiks, Prismatic is all about color!
Set on black batik Prismatic finishes at  91" square giving a queen size quilt a 15 inch drop.
We love the movement of this quilt which would be perfect in a modern room or for anyone that loves primary colors.
We expect kits to be available in August.
Find All the Details Here
Kaffe Fassett Subscription Box
Join our 6 month Kaffe Fassett subscription box program today! Each month starting in April, receive 12 coordinated fat quarters from our extensive Kaffe Fassett Collective and a free fat quarter friendly Villa Rosa Designs pattern.
Just seeing this now? Join us for the last 4 months. You will be glad you did.
Details Here
The Bunny Ate Too Much Candy And Now Needs A Wideback To Finish Her Quilt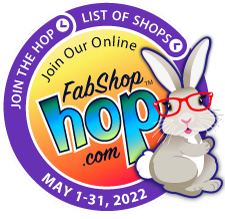 Can't find what you are looking for? Email us! We don't have all our inventory online.
Want free shipping with your first order?
Sign up for our newsletter today!
Colchester Mill Fabrics & Quilting
120 Lebanon Ave
Colchester, CT 06415
860-537-2004
cheryl@colmillfabrics.com
Monday - Sunday: 10 AM - 5 PM

Get directions