Colchester Mill Fabrics and Quilting
The bunny loves to make quilts using panels.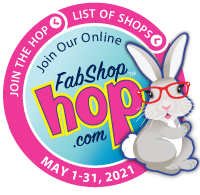 Long Arm Quilting Services Now Available
We are super excited to announce we are proud owners of "Millie" a Gammill Statler Optimum Long Arm Machine. Prices start at .025 per square inch for edge to edge work. Please contact us to set up an appointment.
Kaffe Fassett Gathering No Moss Quilt Kits for the Facebook Quilt A-Long Starting July 6th
View all
Awakenings By Wilmington Prints
View all
Newsletter
Get the latest Colchester Mill Fabrics & Quilting news in your inbox.
Colchester Mill Fabrics & Quilting
120 Lebanon Ave
Colchester, CT 06415
860-537-2004
cherylcmf@sbcglobal.net
Monday - Sunday: 10AM - 4PM

Get directions