Colchester Mill Fabrics and Quilting
Kaffe Fassett Quilts in Wales Tour 2022 Lecture
We are so excited to host Kaffe Fassett & Brandon Mably for their 2022 Quilts in Wales Tour lecture on September 30th, 2022 at Bacon Academy in Colchester, CT
Lecture Details Here
HATBOX WALL HANGING PROJECT
Join Pins & Needles, NY, Kaffe Fassett & Brandon Mably in our classroom, take the class and get a chance to sew on the brand new Kaffe Fassett BERNINA sewing machines.
Details
Color Dance Block of the Month
Color Dance is the perfect beginner's quilt or fantastic for the intermediate quilter. Learn to make half square triangles and flying geese or sharpen your skills making them while making varies sized blocks. Kits and classes available
Register Today!
Prismatic Quilt Kit
Featuring Wilmington Print batiks, Prismatic is all about color!
Set on black batik Prismatic finishes at  91" square giving a queen size quilt a 15 inch drop.
We love the movement of this quilt which would be perfect in a modern room or for anyone that loves primary colors.

Find All the Details Here
Can't find what you are looking for? Email us! We don't have all our inventory online.
Want free shipping with your first order?
Sign up for our newsletter today!
Colchester Mill Fabrics & Quilting
120 Lebanon Ave
Colchester, CT 06415
860-537-2004
cheryl@colmillfabrics.com
Monday - Sunday: 10 AM - 5 PM

Get directions
The bunny tripped over her stash and needed to find a towel to clean up her mess.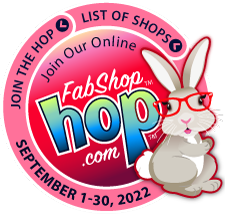 The Bunny is looking for Santa